Another Kick In The Groin
July 24th, 2012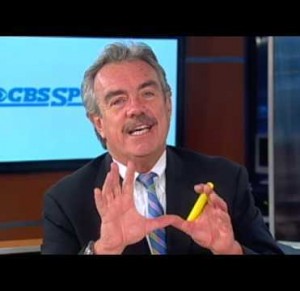 Respected Pat Kirwan, the former Jets front office executive and linebackers coach, ex-Bucs scout and current analyst for CBSSports.com and host on SiriusXM NFL Radio, is yet another pundit that thinks the Bucs will be worse in 2012 than in 2011.
This is insanity.
Perhaps Kirwan's judgment here is somewhat clouded by his longtime connection to Raheem Morris? Joe can't come up with another explanation. Kirwan projects the Bucs will win three games and land in fourth place in the NFC South behind Carolina (7-9).
Tampa Bay — 3-13: Greg Schiano will eventually turn this franchise around, but it will take time. The Bucs defense gave up over 37 points a game in the second half of last season. Tampa Bay might want to be a running team, but what will they do in game when they're trailing in the second half?
As Joe's written previously, the Bucs have a win-now offense with all kinds of offensive talent. They had a top-10 offense for the second half of the 2010 season, and this current bunch should be at least as good.
Only one team in the NFL last season among the top-13 ranked offenses had a losing record. That was Carolina (6-10) with the seventh-ranked offense. That's no coincidence.
Joe doesn't know if Mike Sullivan is a sound playcaller. Nobody does. But there is no reason to believe the Bucs should finish 3-13. If the 2012 Bucs finish 3-13, then another housecleaning is in order.