"Nobody's Trading For That Contract"
May 22nd, 2012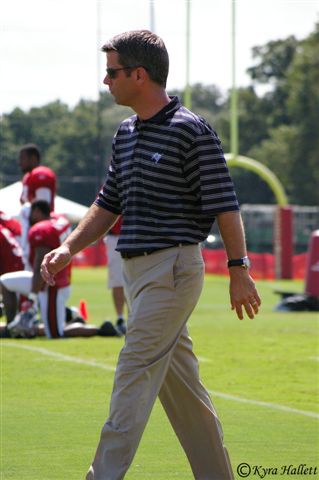 Joe's quick to praise and quote two of his favorite analysts, former NFL scout, assistant coach and personnel executive Pat Kirwan, and Tim Ryan, co-hosts of Movin' The Chains on SiriusXM NFL Radio. But this time Joe must call them out.
Kirwan and Ryan opened their show Monday barking that rockstar general manager Mark Dominik wouldn't be able to find a taker for Kellen Winslow. "Nobody's trading for that contract," Ryan said.
Kirwan agreed and both were certain Winslow would be cut and negotiate a less lucrative contract with multiple teams that would want his services.
Well, obviously, Ryan and Kirwan were proven wrong only hours later when Winslow was traded by Dominik to Seattle for a 2013 pick. BSPN reported it's a conditional pick, a seventh- or sixth-rounder depending on Winslow's performance for the Seahawks.
Joe's not surprised by the demand for Winslow. Knee injuries aside, guys that catch balls, get a defense's attention and play every Sunday are always in demand unless they are total cancers.
Ryan and Kirwan, who for years have visited the Bucs and most other NFL teams training camps, called Winslow one of the fiercest competitors in practice in the entire NFL. But that wasn't enough for the New Schiano Order. Winslow is not "Buccaneer Men" material.