Mark Barron To Be Greg Schiano's "Toy"
May 7th, 2012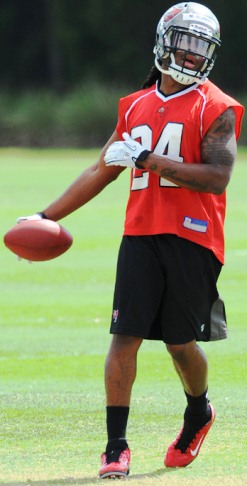 Those outside the football world were of the opinion that Bucs rock star general manager Mark Dominik reached to draft Alabama safety Mark Barron at No. 7. Those inside of football don't believe that is so.
Take Daniel Jeremiah for example. Who? Jeremiah is a respected former NFL scout who puts out a lot of solid football information on Twitter on a regular basis.
Jeremiah scouted for the Browns, Eagles and Ravens, and he believes that Barron is so versatile that new Bucs coach Greg Schiano to play Barron at linebacker in some formations.
@MoveTheSticks: Barron is going to be a fun toy for TB to use in their nickel package..He can cover TE's, play LB, blitz or roam from the hash
If Jeremiah is to be believed, this explains why Dominik didn't draft many secondary players where the Bucs are razor thin. Sounds as though Barron is a physical corner the way Jeremiah describes him.
And if Barron can play linebacker a little bit in some crazy defensive alignment, Joe simply applauds this. Imagine both Lavonte David and Barron lining up at linebacker for the Bucs?
It simply couldn't be worse than what the Bucs trotted out there for linebackers last year.