Barron Scores High Early Marks
May 25th, 2012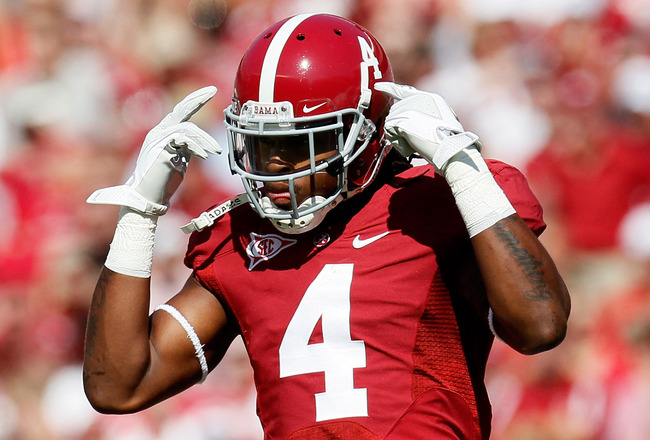 There's no doubt at least a few players drafted in the top-10 overall last month will become notorious busts in their respective cities. That's the just the crapshoot of the NFL Draft.
But after only a few weeks of practice Greg Schiano already is brimming with confidence, telling a group of fans this week that he knows the Bucs made a "good decision" after seeing Mark Barron practice for a while.
Schiano's comments were part of a fan video recorded at One Buc Palace this week during a tour. Now Joe usually steers clear of these Too Hot For TV covert recordings, but Joe was able to verify its authenticity after it was first referenced on BucsNation.com.
"Every video I put on, Mark Barron dominated competition. Whether it was a lower level opponent, whether it was Penn State whether it was a Southest Conference foe, every single game you felt his presence in a big way. Having coached defensive football for a lot of years, I don't care what level you're going and transcending to, when you dominate the level you're playing at, it usually happens at the next level," Schiano said. "Then throw on top of that, that Mark Barron was a two-time captain, voted captain by his teammates twice at the Unversity of Alabama, who has won two of the last four national championships. That to me, I was sold. I was sold, and our organization. And I can tell you after working with him for a few short weeks here, we made a good decision."
Joe's as hopeful about Barron as the next guy, and it feels good that the head coach isn't hedging already or talking about Barron "figuring out" the NFL. The Bucs absolutely cannot afford for Barron to be anything less than very good.