Every Day Is A Work Day For Michael Bennett
March 3rd, 2012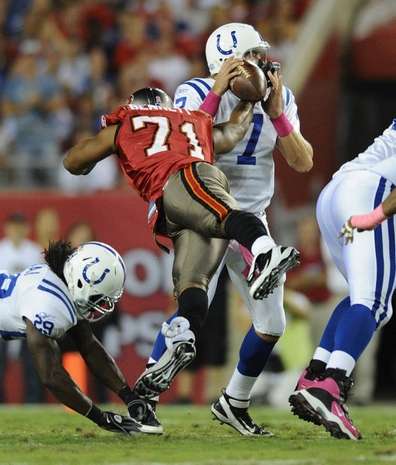 There's always a good fluffy, feel-good video up on Buccaneers.com, but one there today made Joe pay attention.
It's a feature on Michael Bennett, who explains that he hasn't taken a day off since the end of the 2011 season, and he likens himself to single-minded Lord of the Rings character Smeagol.
Hearing that flashed Joe back to Joe's postseason interview with former D-line coach Keith Millard, who made if very clear that Bennett is team-leader material and the kind of "warrior" you want to follow on Sunday. 
Joe would be surprised if Bennett, a restricted free agent who played hurt for much of 2011, is not back for 2012. Defensive end if one of the few positions where the Bucs actually have legitimate depth. But these guys have to find a way to get their sack totals up.
Living in the league cellar for sacks again won't cut it.