Dominik Says He's Open To Trading Down
March 15th, 2012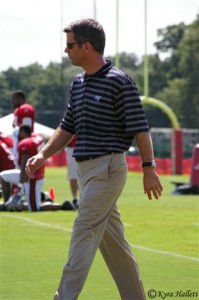 The way the NFL Draft is shaping up the Bucs will have strong options with their No. 5 overall pick.
And one option could be trading down, so says rockstar general manager Mark Dominik.
"We're not married to that No. 5 spot," Dominik said on ProFootballTalk Live to host Mike Florio today. "We're open for business."
Of course, this likely is all GMspeak as there's no reason why Dominik wouldn't consider offers, especially if some fool team wants to offer a king's bounty for the right to draft Ryan Tannehill. It's not like the Bucs couldn't use more premium picks.