Captain Faine Cut Loose
March 14th, 2012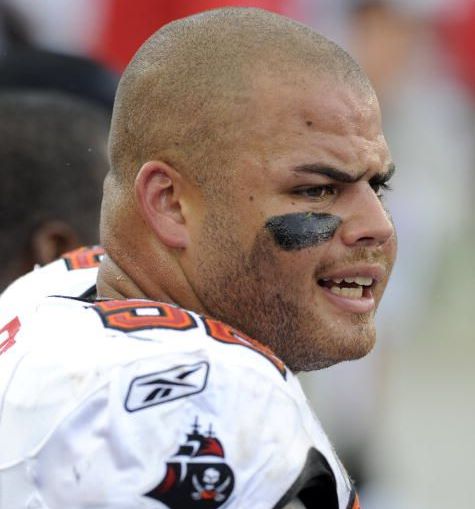 Joe's not crying about this widely expected move announced by the Buccaneers: center/captain/entrepreneur Jeff Faine has been released.
Faine was scheduled to make gobs of money in 2012, and clearly he was not going to be a starter once manbeast guard Carl Nicks was signed and Jeremy Zuttah was given starter's money in a longterm deal.
Faine just wasn't that good, nor was he versatile enough for the Bucs to want to restructure his contract to have him stick around as a reserve.
Joe always appreciated Faine's candid interviews. He was one of the more interesting and insightful Buccaneers in years. Though Joe thought Faine was a collossal ass for his stances during the lockout: that players would be eating Saltines and anchovies, and that his presence was meaningless at voluntary offseason informal workouts led by Josh Freeman.
Good luck, Faine. Joe suspects there won't be much demand for his services, if he's only looking to be a starter.