"The Commish" Is Geeked About New Bucs Order
February 17th, 2012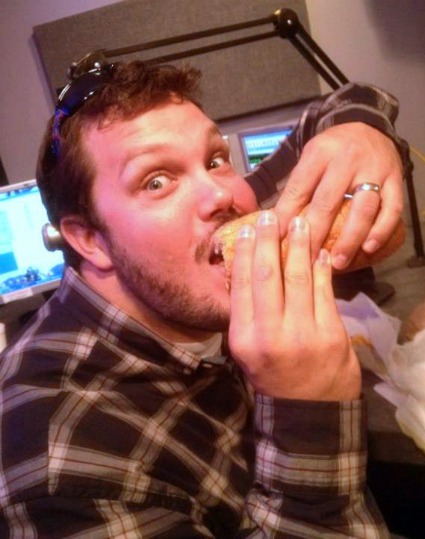 Joe knows Bucs fans are still scratching their heads after listening to — what the hell is his title? — Butch Davis discuss with the local pen and mic club his duties and parameters. The parameters he knows about, that is.
But this angst is not shared by Joe's good friend "The Commish," Justin Pawlowski. A self-described "free agent," Pawlowski got behind a live mic for the first time in a month while manning a stint as a guest co-host this morning with Mike Pepper during "Hooters Nation" on WQYK-AM 1010.
While Pepper still has reservations about what is currently going on with the Bucs and the team's still incomplete coaching staff, Justin took the opposite approach.
"I am looking at this situation as the glass is half full. I was not a big fan of the Raheem Morris regime. Everything since has been better.

"Having been over [at One Buc Palace] as part of the Buccaneers Radio Network and you hear about all the chaos and all the rumors you hear and then you see in the paper that Raheem is out drinking at the same place all the time, it just didn't seem to be what an NFL team should be. There didn't seem to be any leadership.

"I have been more impressed with the first two coaches' press conferences than the hundreds of press conferences I had been to with Raheem Morris and Greg Olson. They need leaders and teachers and they have that now.

"People say the Bucs lack talent. I think the Bucs have done a good job in the draft. It's that talent has just not been developed.

"I am excited."
Joe is somewhat excited as well. Joe can just about assure Bucs fans we will not see the weekly Arrelious Benn'd Around play which couldn't even fool a dude with a white cane.
That alone is progress.