Report: Mike Sullivan Interviewing For Bucs OC Job
February 10th, 2012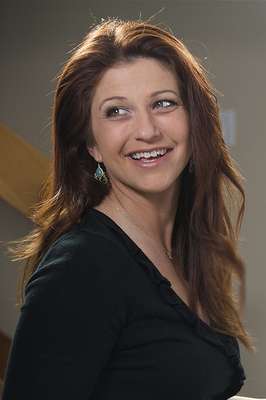 Perhaps the most exciting thing about this post is that Joe gets to reference BSPN talking hottie Rachel Nichols.
It is she who Twittered earlier this afternoon that the Bucs are interviewing New York Giants QB coach Mike Sullivan for their vacant offensive coordinator gig.
Sullivan is a West Point grad, and a former Army player and coach who has been with the Giants for many years coaching receivers and now quarterbacks. Between the military background and working under Tom Coughlin all those years, one can assume Sullivan is a discipline-first kind of guy.
Also, it's widely known that Bucs new head man Greg Schiano had good relationships with Giants coaches, who were based in his old stomping grounds.
Can Sullivan call plays? Joe has no clue. Joe's just going to stare at the Nichols photo above and wonder.