Gerald McCoy Needs To Stay Away From Old Bags
February 5th, 2012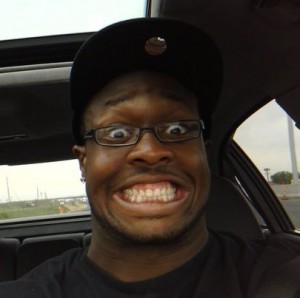 Sadly, Bucs defensive tackle Gerald McCoy has his detractors. One just needs to read the comments on this site for evidence.
Joe always enjoyed his interaction with GMC and likes how open GMC is with fans. He's a good dude.
That's why Joe was aghast that this week GMC tried to become intimate with that disgusting old hag Madonna.
The NFL trotted that old bag out last week as the league sunk to a new level having her, ahem, perform at halftime of today's Super Bowl, a halftime show Joe can assure you he will not watch one minute of.
Apparently, per the Associated Press, GMC wanted Madonna to express her affection with him, in a manner of words.
McCoy, working as a reporter for OCNN – Chad Ochocinco's network – showed a lack of fear that would impress Bucs fans during the music legend's Super Bowl news conference Thursday in Indianapolis.

He asked Madonna for a smooch, and was quickly shot down.

The back-and-forth began when a bold McCoy, sitting among hundreds of media members, told Madonna, "I'm only 23, but I love you."
DUDE! There is sssooo much better talent out there to pick up — just walk through International Plaza on a Wednesday night — than this old untalented battle ax.
Joe never, ever understood this Modannoa phenomenon. So she wore a bra over her blouse. Big deal! With talent like that, one can get a gig working weeknights at The Oz in Clearwater.
Joe is no less than outraged that Van Halen, about to embark on a nationwide tour, isn't playing halftime.The nerve of NFL warden commissioner Roger Goodell to turn his back on David Lee Roth and the Van Halen troupe in favor of this over-aged businesswoman.