Mike Mularkey On Bucs' Radar
January 4th, 2012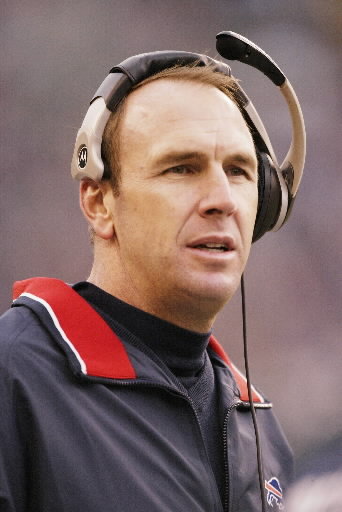 If, as Bucs rock star general manager Mark Dominik has been known to say, the Bucs are all about "No. 5," then it would stand to reason the Bucs want to hire an offensive-minded head coach to replace jettisoned Raheem Morris.
So, per Rick Stroud of the Tampa Bay Times, Dixie Chicks offensive coordinator Mike Mularkey is on the Bucs' short list of candidates to replace Morris.
Mularkey is an interesting study. He was a former get-back coach for Sam Wyche with the Bucs, eventually rising to the status of tight ends coach.
With Pittsburgh roughly 10 years ago, he rose from wide receivers coach to offensive coordinator and somehow transformed Tommy Maddox of all people into a playoff quarterback.
In Mularkey's last season in Pittsburgh, he somehow wrung 3,414 yards of passing out of Maddox's right arm. Mularkey was also key in developing receivers Hines Ward and Antwaan Randle El.
With the Dixie Chicks, Matt Ryan largely credits Mularkey with his development.
If the Bucs are looking for an imaginative, entertaining offensive coordinator who has a knack for making young players productive, if not Pro Bowl players, the Bucs could do worse than Mularkey, despite the mixed bag of results he had in a two-year stint as Bills head coach.