Bucs In Ultimate Bargaining Position
January 25th, 2012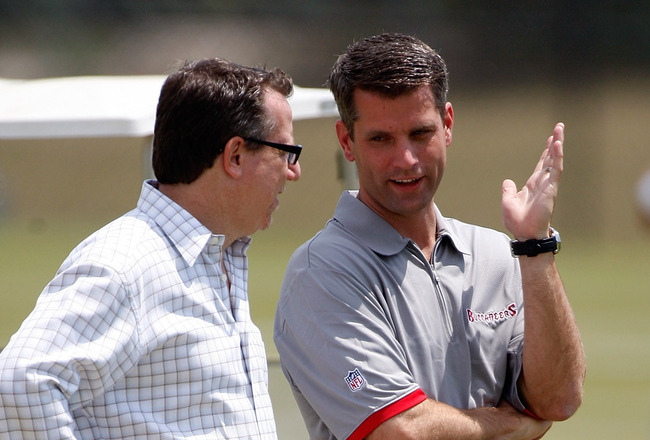 With news today of the Colts and Raiders filling their head coaching vacancies — both with guys apparently off the Bucs' radar – the Bucs now sit as the lone NFL team without a head coach.
Joe couldn't imagine Team Glazer sitting in a better bargaining position than where they are right now. Any potential head coaching candidate that really wants an NFL coaching gig (not like flip-flopping Chip Kelly) has lost all his leverage. There's only one gig left, and that's in Tampa.
Team Glazer and rockstar general manager Mark Dominik have even more time now to scrutinize their remaining candidates and negotiate a Bucs-friendly deal. The later start to free agency this season takes even more pressure off the Bucs.
Though Kelly surely would have broken the bank with the Bucs job, Joe expects the actual head coach to have no such luck.