Peter King Says Panthers By Three Touchdowns
December 22nd, 2011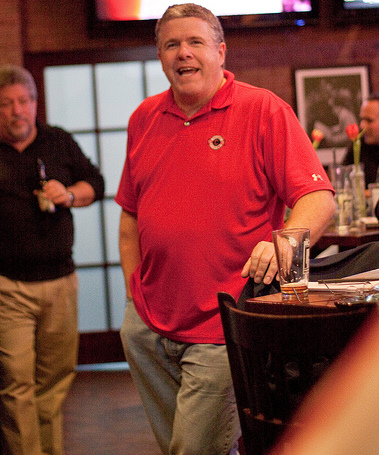 Popcorn-munching, coffee-slurping, fried chicken-eating, oatmeal-loving, beer-chugging Peter King is down on the Bucs. Big time.
So much so that the vaunted Sports Illustrated scribe sees the Panthers giving the Bucs yet another alley-beating this weekend. By three touchdowns to a nine-loss team no less!
Tampa Bay Buccaneers (4-10) at Carolina Panthers (5-9)
"You know what I love about Cam?" owner Jerry Richardson of the Panthers told me the other day about Cam Newton. "He hates to lose. He really hates to lose. That's something I really like to see in our team leaders." It's taken Newton about five months to become one of the main ones on this team.
King predicts the score to be Panthers 34, Bucs 13.
That's how bad the Bucs have sunk in this ugly eight-game tailspin. People expect the Bucs to have their teeth kicked in each week.