Merry Christmas Bucs Fans
December 25th, 2011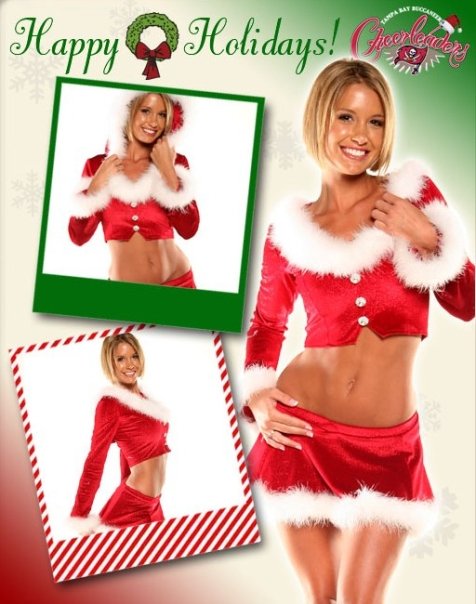 Joe hopes you are celebrating today in whatever way you wish to celebrate it, even if celebrating with a domestic lager and day-old pizza while sitting in your boxers and watching a tape of the Bucs winning the Super Bowl.
The success of this site couldn't have happened without loyal readers such as yourself. So enjoy the day in the way you want.
Well, on second thought, maybe it's not healthy to want to celebrate with Rachel Watson. No, Rachel didn't come down Joe's chimney last night (if she did Joe sure as hell wouldn't be writing this post).
We all have to have a grasp of reality, don't we? Sigh.