Bucs Dooming Raheem Morris' Future
December 21st, 2011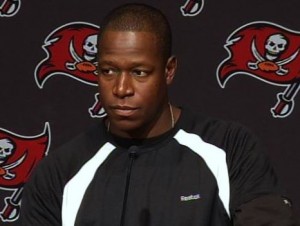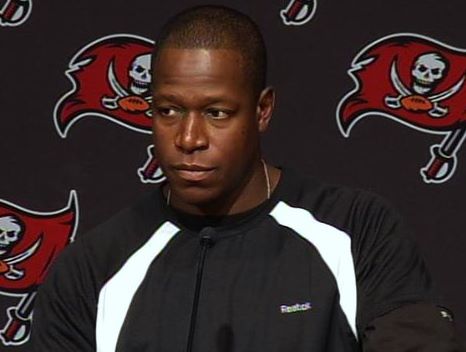 The Bucs are in a sad state of affairs.
Just over two years ago, the Bucs pulled the trigger on the heinous Jim Bates Experiment as opposing offenses looked akin to a cattle stampede the way they ran through the Bucs defense.
Head coach Raheem Morris took over the defense and, for a variety of reasons, that defense has reverted to levels worse than the heinous Jim Bates Experiment.
The offense isn't that much better after the Bucs were curb-stomped by the Panthers, chain-whipped by the woeful Jags and alley-beaten by the Cowboys, on national TV no less.
And while the embattled Morris may very well pay for this mess with his job, Steve Wyche of NFL.com is of the mind Morris' players are Pearl Harboring Morris' tenure with the Bucs.
Players resoundingly say that they really like Morris and want to play for him. But liking Morris and respecting him are two different things. There's a good chance that some Patriots players don't like Bill Belichick, but they respect him. The fact that the Bucs want to play for Morris could signal that they are too comfortable with him.

That the Bucs are 4-10 also tells me that they don't like playing for him that much. Getting blown out in their past three games — a 41-14 loss to Jacksonville being particularly inexcusable — also tells me that they're really not playing to save Morris' job.

That shouldn't matter. What should is players playing to save their own jobs. The film won't disappear if Morris is fired. A new coach will come in, see that lack of effort and start making changes.
Now Joe has made it clear he has no idea if Morris will be jettisoned at season's end or retained. Joe's quite certain Morris will finish out the season unless he unexpectedly resigns, which is not in his DNA.
But Joe is certain whoever the coach is, as Wyche hints, there will be wholesale changes in the roster.
The eye in the sky doesn't lie.