Raheem Speaking In Code?
November 19th, 2011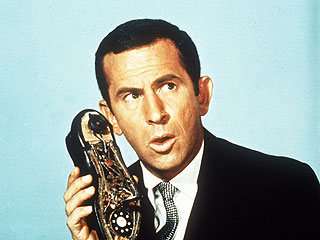 Does Raheem Morris have a secret language?
No, not because he uses words like "yungry" and "boydog," but because Bucs icon John Lynch seems to think Raheem is communicating in code. 
Rick Stroud has penned a feature today for TampaBay.com that does it's best to sound the panic button on the Bucs. More on that later. First, here's the comment from Lynch:
And former Tampa Bay Pro Bowl safety John Lynch, part of a broadcast team for two of the Bucs' games for Fox, believes Morris even forecasted the collapse.

"It's almost like Raheem has been trying to say this in code, that maybe people thought they were better than they actually are and he knew that," Lynch said. "I know I had that sense being around him."
This is very bizarre. Raheem is one of the more open-book coaches in the NFL. Very vocal with the media, fans and surely with former Bucs icons he's known for years. Why wouldn't Lynch, the handpicked analyst for Bucs preseason games, have just asked Raheem to clarify? Very strange. Though Joe surely thinks the head coach is crafty enough to speak in code.
Further along in the story, Herm Edwards takes a nasty swipe at three Buccaneers.
"I feel a little for the quarterback, because he's a good player," Edwards said. "I look at the personalities he has to deal with — Kellen Winslow, Mike Williams, LeGarrette Blount. He's looking at all this mess saying, 'Really?' "
Ouch! Edwards could have inside information on Williams and Blount, but Joe would wager Edwards is talking out his ass and knows nothing about their personalities other than what he's heard around the BSPN water coolers. As for Winslow, well, it's more conceivable that Edwards is on to something.
Edwards goes on to offer more theories on the Bucs, and there are takes from Ronde Barber. Click through above to read the story. … That's not Joe talking in code. That's a legitimate suggestion.