Mark Dominik Was Misrepresented
November 11th, 2011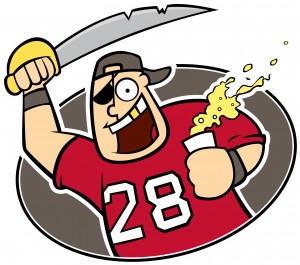 For Joe, one of the greatest things about JoeBucsFan.com is being the boss.
Joe calls the shots and can run this place via his own ethics and values, not by those of corporate journalism suits worried about all kinds of exterior impressions above all else. So unlike newspapers that bury mistakes, ignore mistakes, or run corrections in obscure locations, Joe can correct himself and make amends in bright lights.
Joe needs to do that today.
Yesterday, Joe posted a story for about five hours that mis-quoted Bucs GM Mark Dominik during a radio interview. Joe incorrectly wrote about how Dominik signed Albert Haynesworth and hadn't yet talked to Haynesworth to get a feel for his attitude and mindset. Frankly, Joe heard it wrong and apologizes.
Joe screwed up. It happens. Joe cranks out about 3,000 posts a year and strives for perfection. Nobody's perfect.
Unfortunately, this screwup didn't cast Dominik in the best light, and Joe takes no pleasure giving a man's reputation a needless shot, no matter how small, as it was in this case. At least that post in question only was seen by about 5,000 readers, but this one will be eyeballed by about 15,000.