Bobby Fenton Is Fed Up
November 6th, 2011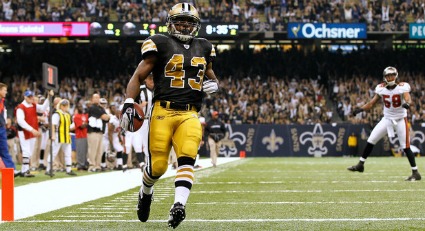 Joe's good friend Bobby Fenton of WDAE-AM 620 is frustrated and has had it with the Bucs making excuses for poor play.
Fenton, who hosts a postgame call-in show on Sunday evenings, went off on a mini-tirade and scoffed at Bucs officials, if not players, for making excuses for awful play. He detailed his thoughts in the show's monologue this evening.
"I'm tired of hearing how they battled, I don't want to hear that any longer," Fenton said. "Every team battles. You don't see players lying down.

"I'm tired of hearing how they rallied. That's garbage. Did you feel a tinge of excitement when they scored their last touchdown?

"I'm tired of hearing how they came back from this and battled back. Wah, wah, wah. And yet again they started off crappy. I don't want to hear it. I don't want to hear about the good things because there were not that many.

"OK, Josh Freeman didn't throw a pick. He didn't completely melt down. But I don't think he played well at all. He missed a lot of big throws. I'm not just blaming him.

"The passing game… the hopelessness of anyone making a big play. As a whole, this receiving corps is very mediocre. [The Bucs] have no downfield passing game. They lack explosiveness."
But Fenton did not devote his wrath to the offense. He saved few, yet choice words about the Bucs' impotent defensive play Sunday in New Orleans.
"The defensive front was an absolute joke. Nobody can tackle. It was disgraceful."