Gameday Tampa Bay
October 3rd, 2011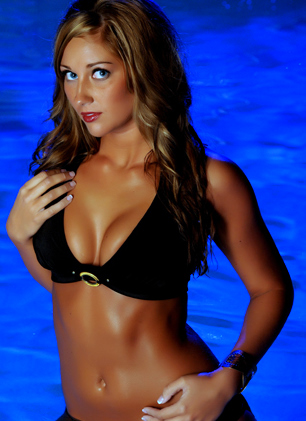 Week 4
Dolts at Bucs
Kickoff: 8:30 p.m.
TV: BSPN, WFTS-TV Channel 28 in the Tampa Bay area.
Radio: Buccaneers Radio Network (in Tampa WFUS-FM, 103.5 and WDAE-AM, 620); Sirius Channel 93.
Weather: Per Accuweather.com, bring your jackets — when is the last time you wore one? By Florida standards, the game will get chilly. Tailgating will be perfect with temperatures in the 70s but once the sun sets, it will get cool enough where a sweatshirt or a jacket will be needed. Temperature at kickoff will be 70 and will drop as the game continues. By the time you leave the stadium, temperature should be 64. No rain whatsoever is expected.
Odds: Per SportsBook.com, Bucs -10.5.
Outlook: This is a game Bucs fans have been waiting for since the last time the Bucs hosted the Dolts. Monday Night Football. Prime time. National attention. The spotlight of the nation focused on the intersection of Dale Mabry Highway and Tampa Bay Blvd. This time the attention won't be on the Dolts and quarterback Peyton Manning, who is sidelined by a neck injury and his career hangs in the balance. Perhaps if he didn't bounce around like a banshee all the time or witness first-hand Tom Brady march up and down the field on his team in the postseason so often, Manning would have had less wear and tear on his neck? With the possible exception of Jay Cutler, no NFL quarterback pouts better than Manning. Joe hopes he attends tonight's game and pouts while Josh Freeman directs the Bucs offense multiple times across the goal line. In Joe's eyes, the game comes down to the line of scrimmage. If the Bucs can stop the run like they did against the Dixie Chicks, Joe likes the Bucs chances. Joe will take his risks with Curtis Painter making his first NFL start. … Look for the Dolts to try to take advantage of what is now a true hole in the Bucs secondary. With Cody Grimm lost for the season (again), Joe is certain the Dolts will throw at Corey Lynch and Larry Asante. Of course, Drew Brees tried the same tactic last year and it blew up in his face. Again, if the Bucs stop the run and don't turn the ball over, they should win. Don't use the Steelers-Dolts game last week as a standard. The Steelers are horribly beat up on the offensive line and for some reason, the Steelers are gagging up tons of rushing yards a game this season.