Former Coaches Didn't Like Michael Bennett
October 6th, 2011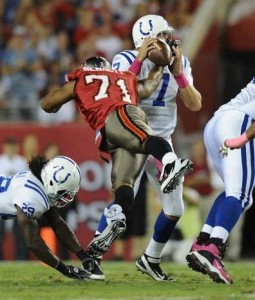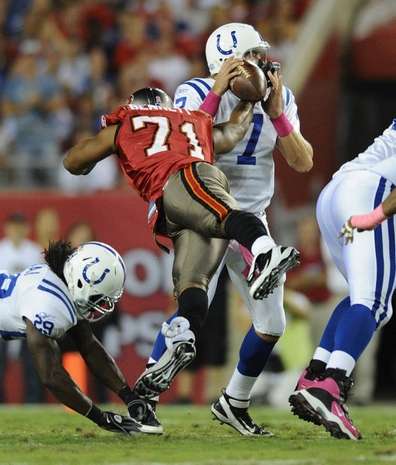 Jim Bates?
Todd Wash?
Raheem Morris?
Who the hell didn't like Michael Bennett and helped keep him buried on the Bucs' bench while sackless Kyle Moore was gifted a starting job and others played before him?
Speaking today on The Ron and Ian Show on WDAE-AM 620, Bucs personnel man and former linebacker Shelton Quarles describes the Bucs being divided about Bennettt before this season.
"He's a fun player to watch. We had a few coaches around in the past that didn't really care for him very much. So he didn't see the field as much as we thought he should have from our perspective, a front office perspective," Quarles said. "But he's coming on. He's played well … playing the run really good, rushing the passer when he has the opportunity. He's big enough to inside, an inside rusher on third down but also be outside as well. He's playing really well for us."
Joe's glad the ship has been righted and the front office won out.