Bucs 26, Saints 20
October 16th, 2011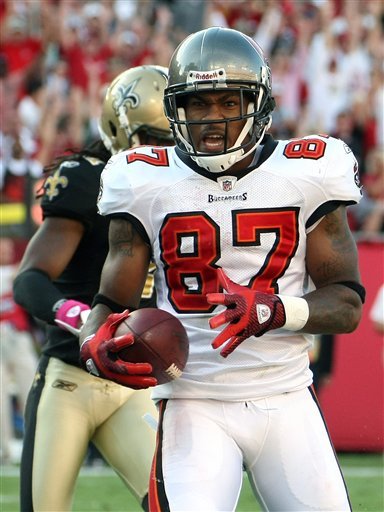 What a game!
Damn, Joe is wiped out. Joe nearly had a stroke at the Bucs' reluctance to run the ball to kill the clock late in the fourth quarter, and kill the clock at the end of the first half. And the Bucs only once handed the ball off on consecutive plays before the close-out drive by Joe's count.
But it didn't matter. Josh Freeman turned in a beast of a game in a "signature" matchup against Drew Brees. Freeman won the battle, even though it wasn't his greatest performance.
A 109-yard game by Earnest Graham! An interception by Tanard Jackson, couchbound just a week ago!. The Bucs stopped the run! The Bucs' secondary caught the balls that hit their hands.
Crack open the ice cold adult beverages. The Bucs lead the NFC South with a 4-2 record and the tiebreaker edge on the Saints.
Stick with Joe through the night for all kinds of takes and reaction from the Bucs locker room.