Blount Out Several Weeks With Grade 2 MCL Tear
October 13th, 2011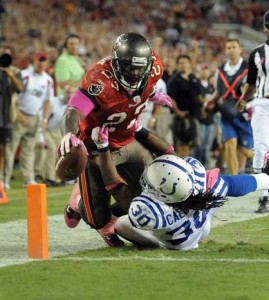 J.P. Peterson, of WQYK-AM 1010, is reporting that LeGarrette Blount will be out several weeks with a Grade 2 MCL tear in his knee.
Peterson offered the doctor's name on the air and said it's a source he's known for years.
Wow! Joe is speechless and miserable.
Earnest Graham now returns to his old role as No. 1 tailback, one he gave up during the 2008 season. But Graham is no Blount.
Joe will update as more information becomes available.