Bears 24, Bucs 18
October 23rd, 2011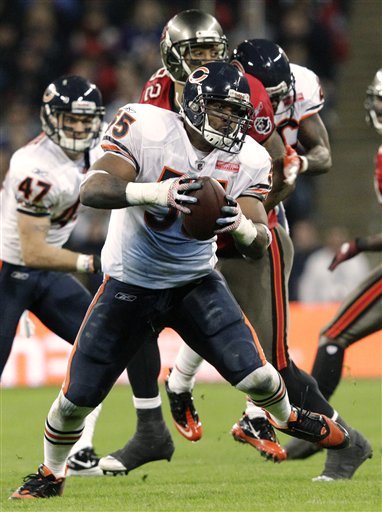 What the hell can Joe say about this game?
Wow! Aqib Talib made an absoloutely idiotic personal foul that stripped the Bucs of precious late fourth-quarter time. The Bucs get the equivalent of a goal-line stand and Talib blows it by intentionally shoving his fingers in Roy Williams' face mask? Really?
Absolute insanity on the field. The Bucs climb back in the game on the back of its defense standing tall on SIX consecutive possessions to close the second half.
The Bucs start firing on all cylinders only after Earnest Graham, Tanard Jackson, Mason Foster and Jeremy Zuttah go down. Talk about being weakened up the gut. Third-string center Ted Larsen and Derek Hardman at left guard were studs in pass blocking. Joe might have given a game ball to Dezmon Brizcoe.
But there are no game balls. The Bucs lost.
Why this team keeps starting games like its in the mud is mind-boggling. Somehow that's connected to coaching.
Josh Freeman getting picked four times? Yes, the man has regressed. Why doesn't he ever run anymore? Why is he forcing balls into Kellen Winslow when clearly nothing is there?
The bye week can't come soon enough next week. Stick with Joe through the afternoon and night for much more on this game.