The Contagious Josh Freeman
September 20th, 2011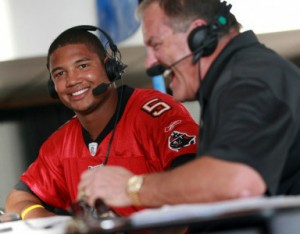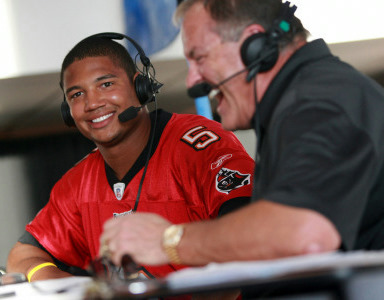 If not for the late-game heroics of the Bucs, there is no telling how many losses the team would have racked up.
But Josh Freeman has ice in his veins and a contagious virus amid his body. It's a good virus as the Bucs freely admit his vibes spread through the team in the fourth quarter.
"He looked me right in the face, 'We got this; we're okay,' " Morris said. "I'm looking at my quarterback's mouth bleeding; it's kind of a situation you don't want to look at too often. He got things rolling for us and able to come back in the fourth quarter. It's becoming a signature move for him."

Freeman has eight comeback wins in three seasons, which has the Bucs (1-1) feeling good heading to Sunday's showdown with NFC South rival Atlanta (1-1) at Raymond James Stadium. Considering Morris felt his team "blinked" in a Week 1 loss to Detroit, saying even Freeman was "rattled," the Bucs were the complete opposite in Minneapolis, with the third-year quarterback setting the tone.

"He's very poised at any moment — he doesn't really fear any situation," defensive end Michael Bennett said. "A quarterback like that, a leader like that, you've got to feel that vibe off him where you can't really be scared of any situation, just like him. … It's what great leadership does. He's such a great leader, when he's in a moment where everybody else is frightful, he's just like, 'This is my time to shine.' That's what makes him so good."
It's great to know that Freeman just isn't rattled when the heat is turned up and plays need to be made. Did Trent Dilfer every have a fourth-quarterback comeback for the Bucs? Joe cannot remember one. Yet Freeman barely into this second full season as the Bucs starter already has eight.
As Joe suggested earlier, of course, the Bucs must do something to render their first half invisibility a thing of the past. It simply isn't fair to Freeman — or the team as a whole — to expect Freeman to bail the Bucs out time and again.