Slow Starts Get Slower
September 18th, 2011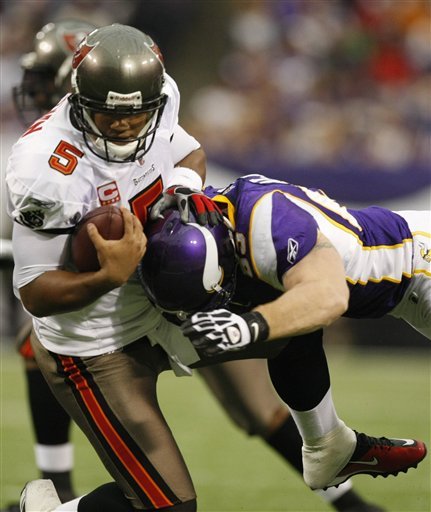 It's a pattern. It's a problem. And it's no coincidence. The Bucs continue to get outcoached and outmuscled to open games. It's happened throughout the Raheem Morris regime.
Today in Minnesota was no exception, with Jared Allen sacking Josh Freeman for a six yard loss on the first play from scrimmage. Three of the Bucs' first four possessions of the first half were three-and-outs en route to a 17-0 haftime deficit.
It's just impossible to win games consistently starting like that. The Bucs did it last year, and they did it today, but it's not playoff football.
Joe continues to hope the Bucs find a way to rid themselves of this craziness.