Is Mason Foster Ready?
September 3rd, 2011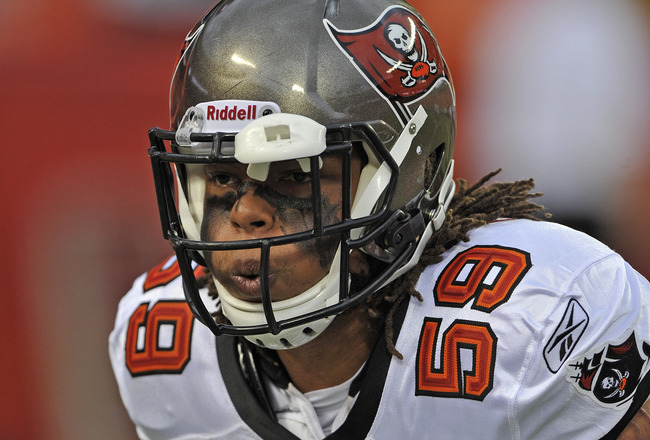 Joe' spent most of the morning feeling somber about what happened to Lee Roy Selmon. It really punched Joe in the gut and made him take pause.
For now, anyway, the Bucs don't seem so important.
But as Joe starts thinking Bucs football again, Joe can't get out of his head how little work Mason Foster has had and how much he'll have to perform come Sept. 11. Think about it for a minute. No OTAs. No minicamp. Less hitting in training camp because of new NFL rules. Also, Foster only played 10 snaps in Kansas City and he got the night off against the Redskins on Thursday. In between, he played roughly one game combined against New England and Miami.
Dave Moore talked this week about teams coming after Bucs linebackers. How could they not? Quincy Black, himself, who Joe has never been sold on, also is new in his third-down mike linebacker role.
Plenty of teams have had success with a rookie in the middle of the defense. Jonathan Vilma, with two subpar linebackers around him, walked into the Jets as a rookie in 2004, under Herm Edwards' Tampa 2 defense, and was a force. Of course, Vilma was a first-round pick and is having a borderline Hall of Fame caliber career.
Yeah, everyone knew Foster was a rookie taking over for Barrett Ruud. That's old news. But now the reality of it all is staring Joe — and Matt Stafford — in the face. And it doesn't feel good. Joe will be patient with the growing pains. Joe just hopes they don't cost the Bucs a win or two.