Glazer Family's Well Wishes To Lee Roy Selmon
September 3rd, 2011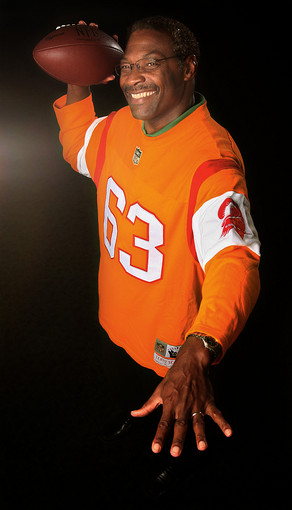 This afternoon, the Glazer Family, which owns the Bucs, issued a release concerning the lone former Bucs player in the Pro Football Hall of Fame, Lee Roy Selmon.
From the very start, Lee Roy Selmon has been there for his team and community. Now, he and the whole Selmon family should know that our family and the entire Buccaneer organization is thinking of and praying for him.
For those waking from a deep sleep, Selmon suffered a stroke in his Tampa home Friday afternoon and, after initially thought to have passed, his brother Dewey and former teammate told the Tampa Tribune Saturday he was stable and improving.
As Joe stated before, if the power of well wishes can rally someone, then Selmon should get a lift from the massive amount of concern so many have for a man who means so much to the area.