Dixie Chicks Vs. Bucs, Open Thread
September 25th, 2011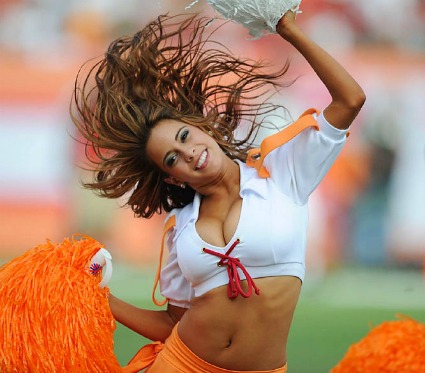 OK boys and girls, have at it. Let your feelings be known about how the Bucs are playing against the Dixie Chicks today. As always, any and all commenters who post addresses of pirated streams of the game, even spelling the addresses out, will be banned. You are welcome to post your e-mail address and share the pirated feeds amongst yourselves.
Now behave! 🙂
Q.: But Joe, why don't you have live chats?
A.: They were more pain in the ass than worth it for Joe. The software for the live chats only allowed 15 unmoderated users. Any more than 15, each and every comment had to be approved. Joe's trying to do work (read: watch the game) and too may people were b!tching about how their comments were not posted quick enough, so Joe decided to deep-six the live chats for Bucs games.