"Believe In Your Coaching"
September 24th, 2011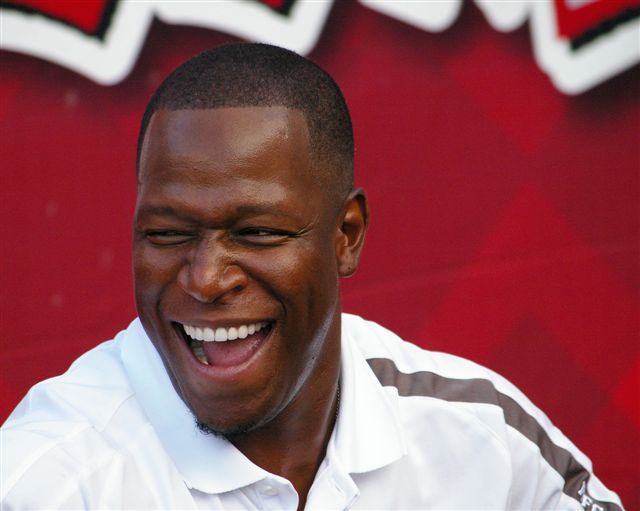 Here's how you take on the NFL.com video linked here. Jack up your speaker volume and expand the video to full-screen mode.
It's Raheem Morris in the locker room following the Bucs' win in Minnesota. Among other things, Raheem implores his young team to "believe in your coaching."
It's a moving glimpse into the Bucs' locker room. And if you were wondering how to spell the Bucs' new slogan, it's on Raheem's fancy new lid.