Da'Quan Bowers = Reggie White
August 4th, 2011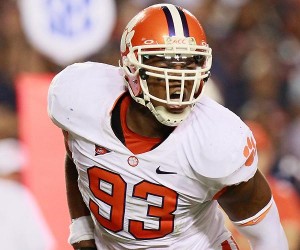 Finally. Finally! Joe has figured out who defensive line coach Keith Millard reminds him of. It's Jesse "The Body" Ventura.
The man's coachspeak sounds like Ventura talking to Mean Gene Okerlund circa 1985 on WOR-TV. Ahhh, Joe longs for his teen years. The invigorating, inspiring voice resurrecting the Bucs' D-line sat down for an interview Thursday with the Ron and Ian Show on WDAE-AM 620 and rapid-fired takes on his students.
So what does Millard, a former All-Pro manbeast of defensive tackle himself, think of Da'Quan Bowers?
"Oh, man. He's a brute. You remember Reggie [White]. That's what I think of when I think of him. Big strong 285-pound guy, 16 [percent] body fat. Unbelievable explosion out of his stance," Millard said. "When he gets in his stance we call him hidden dragon crouching tiger. I mean he is down there low. Just got to clean up his technique and his lines a little bit, how he's gettin' off and staying on his lines. You know, getting him to use a little more footwork.

"He likes to go right down the middle of people. He likes to blow people up. You gotta have a little bit of changeup in there. You know what I'm talking about Ian. But he's coming along great. We're trying to get him healthy at the same time, you know, so we're a little bit slower on bringing him along as far as the technique and things of that nature.

"We're making sure he's assignment sound. But we don't want to push hin too much and not be able to have him for the season. We want him for the season."
Reggie White? That's the highest of high comparisons. Of course, Joe knows Bowers has yet to play a down, but Joe got fired up hearing Millard spit that out as only he can.
A little scary that Millard doesn't consider Bowers healthy, but we'll all know the truth soon enough. Nonetheless, Joe's excited to see the guy who is a massive X factor for the Bucs this season.
For those unfamiliar with Jesse Ventura, also a former Bucs radio man, here's a clip below: