Blackout Tour On Sale For Opening Day
August 26th, 2011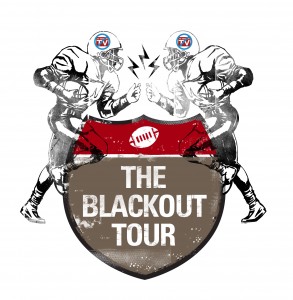 Every Bucs fan hopes opening day against Detroit is sold out. But the reality is that it will take a minor miracle for that to happen 72 hours before kickoff in order to get the game on local TV.
So Joe has revived the Blackout Tour for the home opener on Sept. 11, to give Bucs fans an opportunity to watch the game live in HD-TV in Fort Myers at Lee Roy Selmon's, if they can't swing getting out to the game in Tampa.
Joe ran the Blackout Tour last season with his great partners at Paradise Worldwide Transportation. And this year the price has dropped and there will be stops in Tampa (Lee Roy Selmon's near International Plaza) and at Derby Lane in St. Petersburg for the chauffeured luxury bus that will take fans fans to Fort Myers to catch the game.
The cost is only $22.95 per person, which includes roundtrip transportation and a FREE draft beer and a FREE plate of wings at Lee Roy Selmon's in Fort Myers, plus free soft drinks on the bus.
Joe is pleased to offer this stunning deal. The Blackout Tour was a blast last year and is a fun, affordable way to catch the game. Visit BlackoutTour.com to grab your seat and get all the details. The luxury bus will sell out and another bus will NOT be added.