Blackout Set For Thursday; Replay At 11:30 P.M.
August 15th, 2011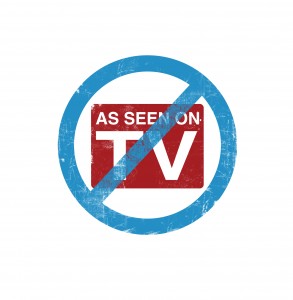 In what shouldn't be a surprise to any Bucs fan paying attention, Thursday night's preseason home opener against New England is not sold out and will not be shown on live television in the Tampa Bay area.
Official word of the blackout should come from the Buccaneers later today. WTSP-TV Ch. 10 will air the game broadcast replay starting at 11:30 p.m. Thursday. JoeBucsFan.com has confirmed the blackout with the station, whose online broadcast schedule reflects the tape delayed broadcast.
Joe sincerely hopes the blackout conversation doesn't dominate sports radio and the newspapers. It's simply wasted breath and ink.
Team Glazer has lowered many ticket prices significantly, offered no-interest payment plans, killed seat deposits, cut concessions and parking costs, and fielded an exciting 10-6 team. There's not much left for them to do, short of eating tickets. Fans that can afford it are going to have to step up and get out to games, if there's any hope of regular season home games getting on TV.
(Please don't tell Joe Nnamdi Asomugha would have sold a significant amount of tickets. Yeah, all those Bucs fans watching Raiders games at 4 o'clock would have been on the phone buying season tickets. Ridiculous. Joe would wager that Asomugha could walk through International Plaza and not be recognized.)
At last year's preseason home opener, the first Bucs blackout since the 1990s, announced attendance was 41,386. To avoid a blackout, only non-premium seats must be sold, but even if the Bucs had sold all the premium expensive seats — which they didn't –that attendance figure still would have left them with about 15,000 unsold tickets and a blackout.
If the Bucs season ticket base has increased, say, 20 percent, they're still miles from selling out in the preseason. And don't expect opening day against Detroit to sell out, either, so Joe was told Sunday by a Bucs official.
The opening day projection hardly surprises Joe, considering there are too many people happy to watch unlawful Internet feeds of blacked out games, plus the swelter of a 1 o'clock September game is a major turnoff to the casual fan. For years the NFL didn't allow September day games in Tampa because of the weather. That rule was there for good reason.
That's about all Joe's got to say about blackouts. For Joe, the subject is burned out and old news.
Hopefully, the return of Monday Night Football to Tampa against the Colts on Oct. 3 will be sold out. If not, then Joe's got to seriously question whether this is a true football town.