Rookie Free Agents Could Be First Priority
July 8th, 2011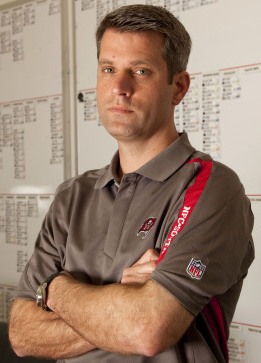 Joe just doesn't get Dull Patrick, never did.
His show is literally no different than BSPN radio schlock. The same lame, predictable topics (GASP! — Tom Brady was spotted with Gisele instead of working out… hey, LUH-bron dribbled a basketball… OMG, Derek Jeter farted!), only in a delivery that would make insomniacs want to chug a 24-ounce Dunkin' Donuts coffee. Throw in how he just slurps guests worse than a Tijuana businesswoman and acts like he's some intimate of his guests, it makes Joe just want to vomit on his keyboard.
Look, Dull Patrick is so lame, the only time his show was remotely interesting was when he had Rob Dibble of all people as a co-host. Joe's last attempt to listen to this feces was the day Indiana University fired Bob Knight, truly a sports news item of historic proportions. Dull Patrick whined like the little girl that he is, "I don't want to talk about Knight, I want to talk about TY-gggeeerrr."
(FACEPALM!)
And to think that someone in a position of decision-making authority actually was of the mind that the Tampa Bay area would prefer to listen to Dull Patrick over Bobby Fenton if you can imagine such a thing.
It drives Joe nuts seeing Dull Patrick — only because he's an NBC employee — working the Stanley Cup Finals on NBC. This guy Dull Patrick likely wouldn't even know what the hell a plus/minus is!
(And there are actually people out there that wonder why satellite radio exists.)
Anyway, Dull Patrick's show got infinitely better yesterday when instead of Dull Patrick invoking traffic accidents by boring people to sleep, the great Mike Florio, the creator, curator and overall guru of ProFootballTalk.com, hosted the show. Florio had Bucs rock star general manager Mark Dominik as a guest and Dominik had many interesting things to say.
One piece of speculation from Dominik was about how free agency will play out. Now when/if this asinine lockout ends, there will likely be a landrush to sign free agents. Dominik, so he told Florio, projected that the NFL could offer a window to target undrafted free agents immediately because the process wouldn't have a lot of rules and is "a fairly simple process to get through."
Then Dominik said the process could move to traditional free agents and, subsequently, put drafted rookie contracts on the backburner.
The reason for this would be that with a small window to sign players, getting rookie draft picks signed is not a priority. Thus the process for signing a rookie will be delayed. What is interesting about this is, as ProFootballTalk's Gregg Rosenthal suggested, there could be a lot of holdouts when practices begin, perhaps more than usual.
Basically, Dominik and other NFL general managers will have about three months of work to do in about three weeks.