McCoy Invites Random Fans To Movies
July 22nd, 2011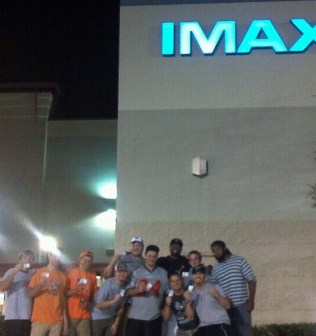 Gerald McCoy wants to hang out with you.
McCoy took to Twitter for fan bonding yesterday, inviting fans to show up outside a local IMAX theater in Tampa to score free movie tickets and snacks, and see Captain America with No. 93 and Adrian Clayborn.
No word whether snacks included two boxes of Milk Duds or just one. 
@Geraldini93 AMC Veterans 24. Im passing out tickets from 11:00 p.m. to 11:30 p.m. Be there or be square. 15 3D tickets to Captain America!!
It all went down, so the photo above from McCoy's Twitter page reveals.
What's interesting is McCoy, per Twitter, promises bigger and better fan giveaways and hangout sessions are yet to come.
Joe's waiting for Mons Venus night.
Hat tip to BucStop.com.