A Character Assault On Mark Dominik?
July 27th, 2011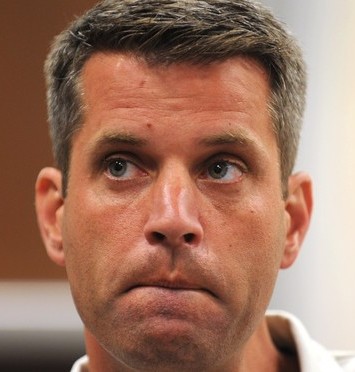 Before Joe goes deep into this post, one point must be made up front.
Mark Dominik has spoken repeatedly about the importance he places on good character throughout the Buccaneers organization. He's said it dozens of times. And it should be clearly understood that Dominik also includes himself in that mix.
So Joe has to ask the question: What kind of ass would Dominik have to be if he cut or punished Aqib Talib right now when all the evidence in the assault case against Talib has yet to be presented publicly, nobody got hurt during the incident, and the information now available via public records from the Texas courts crafts a flimsy case against Talib? (Read all the cops stuff here yourself, unedited.)
The answer is Dominik would have to be a man of low character to come crashing down against Talib without a comprehensive understanding of what happened in Texas that led to Talib's March arrest for assault with a deadly weapon, especially considering it was a family dispute and Talib was in a peacemaker role, albeit a non-traditional one.
Joe brings this to light after hearing Bucs beat writer Stephen Holder say Dominik and the Bucs would hypocrites if Talib remains a Buccaneer much longer. Holder spoke passionately on the topic during an interview on The Fabulous Sports Babe Show on 1040 AM this week after the lockout was lifted.
Here are Holder's words verbatim:
"I'll tell you something. I just feel like, ok. Let's go back and look at the situation here. We sat down before the draft with Mark Dominik. He looked us all, the beat writers, looked us all in the eyes and told us character was important. You know, everyone remembers all the string of arrests they had around here, you know, certainly for far less serious offenses than maybe shooting at someone, or alleged offenses. But the fact is they've been tarnished a little bit. Mark Dominik is extremely sensitive to that. And I get that. I get it. It reflects on him.

"So he looks us all in the eyes and tells us, 'Look, I take this very, very seriously. Character is No. 1.' Well, is it really? If you sit here and defend Aqib Talib, a guy who has a history of not following rules and getting out of line? And if you give him another chance, you know you're certainly not setting a tone.

"Look. I'm not here to be judge and jury. That's not my job, and I'm not here to also say whether it's right and wrong to keep the guy on the roster. I'm just saying if you accuse them of being hypocritical, I wouldn't say you are wrong, if they keep him on the roster. I'm just saying. It's just a fact.

"I didn't put words in anyone's mouth. This is what they said. They said character was important. Well is it? We'll see. The fact of the matter is, if he wasn't Aqib Talib, if he was a lesser player, he'd be gone. I think we all know that. So, let's just not hide from it. It is what it is. And I don't mean to offend anyone in the building, but that's just what it is. If he was a lesser player, if he was not Aqib Talib, he'd be gone. He'd be Jerramy Stevens, who doesn't have a job right now.
Whoa!
For Joe, Holder's take is out of line at this point. There's an awful lot of gray area when you're defining bad character, and how it blends with an organization's commitment to help players on and off the field.
Heck, one could easy to make the argument that the Dominik and Raheem Morris are dishing out plenty of character-building for the entire team by sticking by a guy like Talib, with legitimate anger problems, and trying to guide and mentor him.
Joe's not defending Talib's actions, but it's not like the guy has been convicted of heinous atrocities.  
Joe recalls an interview this year with Father Dungy, the annointed king of the character issue in the NFL. Father Dungy explained he was the first guy to red-flag a player on his draft board for questionable character, or while considering a free agent. However, Dungy said that once a guy entered a team family he would get counseling and patience after misdeeds.
Talib's presence on the Bucs roster this season can be interpreted many ways. But, if nothing changes, for Joe it won't mean Dominik's a hypocrite.