Josh Freeman: Quarterback, Coach
June 14th, 2011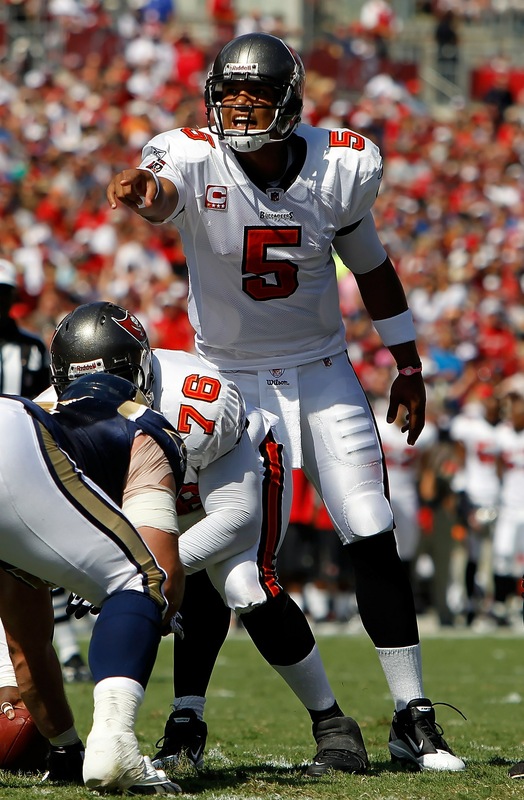 The word has been sent by the unquestioned Bucs leader: It matters not if you once owned a haberdashery or are embroiled in a legal matter for your very own freedom or are trying to sample every eatery in Hillsborough County or simply are hiding behind your agent.
If you claim to be a member of the Tampa Bay Buccaneers, a three-day minicamp is mandatory.
Both Victoria Lim of Bright House Sports Network and Woody Cummings of the Tampa Tribune have put the word out: Josh Freeman is demanding anyone expecting to be on the Bucs roster this fall is expected, no, required to be in attendance for a three-day minicamp, replete with two-a-days, run by Freeman himself.
It seems the Bucs third-year quarterback is doing his best to prepare the Bucs for the upcoming season, despite the asinine NFL lockout. Hence, all hands on deck later this month or Freeman will consider missing players AWOL.
"I don't know about some of the free agents and rookies, but we're hoping to have about 45 guys there," Freeman said Monday. "We're going to try to get everybody in and go over some scheme stuff and even install some stuff.

"I held on to some of my playbooks from the (regular) season and we're putting together scripts and everything and just trying to get things back to normal as much as possible."
Damn, what the hell is not to like about Josh Freeman? He keeps this up, and Joe may have to make room among his lust for Rachel Watson and his mancrush Albert Pujols.
Joe just cannot say enough good things about what Freeman is trying to accomplish in this trying NFL time.