Davin Joseph Leading O-Line Drills
June 28th, 2011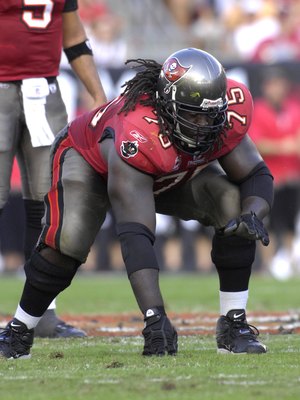 Perhaps a new leader has emerged among the Bucs offensive line, and it's not Jeff Faine.
This morning free agent Davin Joseph is leading his fellow Bucs offensive linemen through drills at the players' minicamp in Bradenton.
Hopefully, Joseph will be a Buccaneer when the asinine lockout ends.
Joseph is participating and running through O-line drills with Faine, Jeremy Trueblood and most, if not all, of the offensive line. Joe will update you throughout the day from camp, which is pushing about 50 players.