$9.95 Roundtrip Luxury Bus To Rays Games
May 15th, 2011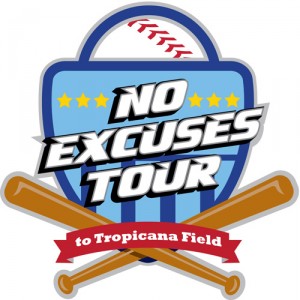 Hey Rays fans in Tampa! Wake the heck up! Gas is nearly $4.00 a gallon. Parking is expensive. But help is here.
It's the No Excuses Tour to Tropicana Field, which takes Rays fans via luxury bus from Lee Roy Selmon's restaurants in New Tampa and South Tampa to ALL weekend Rays games. And you can bring your own food and beer and travel in style courtesy of Paradise Worldwide Transportation.
It's only $9.95 per person, and the chauffeured bus is sticking around for select postgame concerts.
Visit NoExcusesTour.com to get ALL the details and buy tickets. And while you're there, don't forget to watch the video.