Dominik Can't "Ever Have Enough Cornerbacks"
April 21st, 2011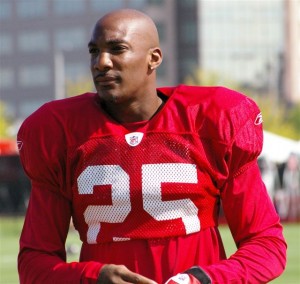 Corrected post:
Speaking at his Tuesday news conference, Mark Dominik said with a straight face that cornerbacks are on his radar.
"I have a fundamental belief I stole from the Jets," Dominik said. "I don't think you can ever have enough cornerbacks."
Whew, the smokescreens are thick around Tampa.
Code for replacing Talib?