"They Interviewed Me Multiple Times"
March 19th, 2011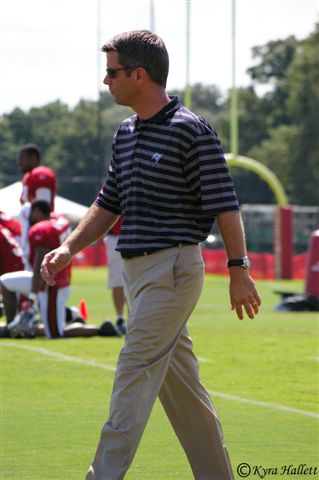 Of course, Mark Dominik, Raheem Morris and members of the Bucs contingent interviewed loads of players at the NFL Scouting combine. But Joe's always intrigued when a guy gets his share of extra time, especially when he's a quarterback, and even more so when he's been arrested for shopping mall shenanigans.
In this interview below, NFL Draft guru Justin Pawlowski chatted with quarterback Josh Portis, a Division II star who bounced from the University of Florida to the University of Maryland before landing at a no-name school in Pennsylvania.
Portis, a big-time athlete, detailed his interactions with the Bucs. "They interviewed me multiple times." Click the arrow below or download here.  
[audio: joshportisinterview.MP3]
Portis smells like a guy Dominik might jump on after the draft. 
With Josh Johnson a good bet to bolt in free agency after the 2011 season, and Rudy Carpenter being Rudy Carpenter, there's no reason to think the Bucs aren't doing some legitimate sniffing of quarterbacks this spring.