"Counterfeit Bucs"
March 14th, 2011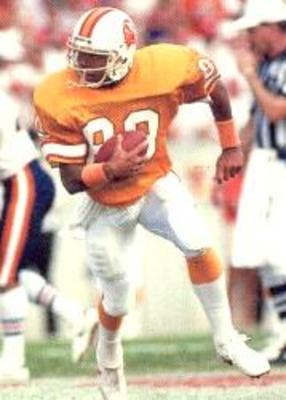 In case any Bucs fan was living under a rock over the weekend, the NFL is now fully in the throes of labor war.
This is the first time since 1987 there has been a labor stoppage. Unlike 1987 when players walked away, this time NFL clubs have locked out the players.
Rick Stroud of the St. Petersburg Times decided to take a trip in the wayback machine with former Bucs receiver Mark Carrier, who was a rookie in 1987 and watched as the Bucs employed the "Counterfeit Bucs" — scabs — to play instead.
"You always thought it wouldn't last long. I think that's the mind-set of a lot of players," Carrier said. "It's not affecting them as much now because all they're missing is the offseason workouts. But when you start missing games, you feel like (the owners) can't survive without us and we can't survive without them. But as the weeks go by, you start to ask yourself, 'Is it really worth it?' And that's when you see guys fracturing.

"I'm concerned about the players from this standpoint: Back in '87, there was something we were fighting for, fighting to achieve. That, to me, is the scary thing. What is the one thing during this work stoppage that the players are fighting for where they can say we want this or that? All the players want now is to keep what they have. I think that's the hardest thing, to keep what we have already earned as players."
Joe's not going to bore his readers with CBA chatter. There are all sorts of places — including ProFootballTalk.com, penned by former lawyer, the creator, curator and overall guru of PFT, Mike Florio. His site has the best coverage of it all — interested parties can find relevant information.
But Joe is confident there will be football this fall.