Ugly Bucs Could Come Off The Record Books
February 10th, 2011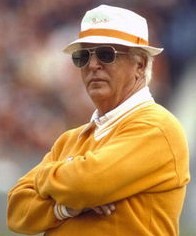 Here at the JoeBucsFan.com world headquarters, there a handful of subjects that routinely result in fisticuffs and thrown beer bottles.
Outside of the Carmella Garcia-Rachel Watson debate, the issue of the NBA usually draws blood. One "Joe" thinks the "non-basketball Association" is a heinous butchering of basketball further soiled by blaring sound effects and endless superstar pimping, and the other "Joe" enjoys the league and believes the quality of play has improved immensely since the zone defense returned in 2001.
That all written, this post is about the NBA and the 1976 Bucs.
Last night the Cleveland Cavaliers dropped their 26th consecutive game, which the Associated Press and NBA.TV reports ties the expansion Tampa Bay Buccaneers' mark for the longest losing streak in U.S. professional sports history. So if the Los Angeles Clippers beat the Cavaliers in Cleveland on Friday, then John McKay's '76 and '77 teams are off the hook forever.
Joe would love to see those lovable losers shed some of the stigma.
Will this cause Bucs fans to head out in droves to Honey's or Mugs Grill & Bar to guzzle beer and great food on Friday to watch the Cavs-Clippers game? There's probably a bigger chance that the Bucs will become big players in free agency this year.