Donald Penn Gets All-Pro Vote
February 7th, 2011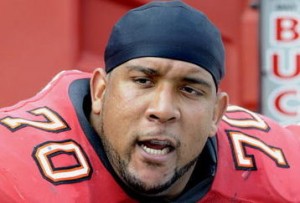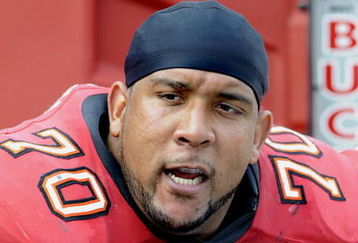 All kinds of panels of esteemed sportswriters vote for the major postseason NFL awards.
In the Tampa Bay area, eye-RAH! Kaufman is the main man. The veteran Tampa Tribune scribe is the local representative with a Hall of Fame vote, and he's got a ballot for All-Pro, Coach of the Year, Rookie of the Year, etc.
Speaking Friday to Steve Duemig, the dean of local sports radio on WDAE-AM 620, Kaufman revealed that Donald Penn got his All-Pro vote. That means Kaufman voted Penn as the best left tackle in all of football. Miami's Jake Long and Cleveland's Joe Thomas won the two All-Pro honors awarded to tackles.
Kaufman also said runner-up for Rookie of the Year Mike Williams got his vote over eventual winner Sam Bradford.  (Hmm. Joe's almost ready to forgive Kaufman for passing on Raheem Morris for Coach of the Year).
Kaufman seemed almost offended that voters could have chosen Bradford. But Joe's more offended that LeGarrette Blount didn't get one vote for Rookie of the Year.
It's amazing to Joe how much of a passing league the NFL has become. A rookie like Blount gets 1,000 yards on more than five yards a carry — on a 10-6 team — and doesn't get a sniff from the voters. Crazy. Don't these guys realize the man can fly?