Coming Soon From Joe …
February 12th, 2011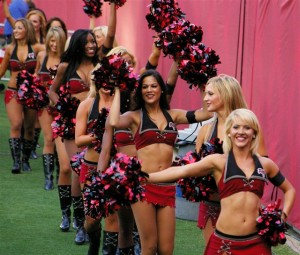 As longtime readers know, Joe cranks out all kinds of Bucs-related news and commentary every day. The train never stops rolling in the offseason. So keep coming here daily.
In fact, Joe's traffic continues to rise, repeating the trends of the past two years. Thanks to all who have made JoeBucsFan.com the premier destination for all things Bucs.
Sometime on Monday, Joe will bust out the stellar DAILY draft coverage of NFL Draft guru Justin Pawlowski, The Commish of WDAE-AM 620, who studies all things draft and the college game year-round. For those who don't know, Pawlowski played college ball, is part of the University of South Florida radio broadcast crew, and has been a draft junkie since can remember. He's also a lifelong local and a Bucs season ticket holder.
Not only will Pawlowski break down all teams' needs and focus, everything Pawlowski does will have an eye on how something might influence the Buccaneers. Truly great stuff — written, audio and video — and Joe's pleased to bring this to his readers FREE this year. In 2009 and 2010, Pawlowski's work only was available via a paid subscription.
You'll also see more JoeBucsFan TV this week, and Joe still has more to share from his Super Bowl adventures in Dallas.
Lastly, and Joe hates to jinx this, but Joe also expects a refreshing change coming soon to the Morning Cup of Joe feature on weekdays. Joe can't spill it yet, but it should be very arousing.