Team Glazer Could Play Hardball In NFLPA Spat
January 17th, 2011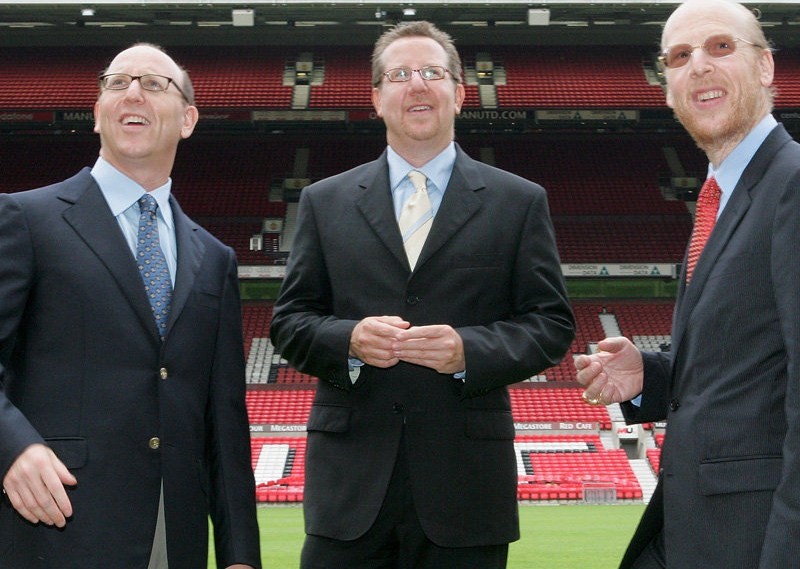 Enjoy the next three NFL games Bucs fans. Because they very well could be the last three games for some time, and not just until September.
Unless something drastic occurs, the storm clouds of a labor stoppage of some sort are gathering like a Florida summer afternoon thunderstorm. It doesn't look pretty.
Cool cat Joe Smith and good guy Stephen Holder of the St. Petersburg Times have decided to wade into the ugly mess that is the potential work stoppage of 2011. From their research, the duo infer that Team Glazer may want to play hardball with the NFLPA as Team Glazer has its coffers stocked and less financial drag than other NFL teams.
The impact of a lockout that results in games (and revenue) being lost is different for each team. It's determined by the financial commitments of the club and its ability to address them without its normal cash flow. In a lockout, the Bucs obviously wouldn't be responsible for their payroll, which was the lowest in the NFL this season anyhow. But what makes their situation more sustainable than some other owners is the lack of stadium costs. Whereas the Cowboys, Jets, Giants and other clubs have invested heavily in recently-built stadiums — and others are attempting to line up funds to build stadiums — the Bucs have state-of-the-art Raymond James Stadium, a facility built courtesy of tax dollars in the mid-90s.

Teams that have stadium debts will be required to make those payments even in the absence of football. The Glazers have no such issues that we're aware of. Here's something else to remember: the Glazers make significant profits from events held at Raymond James Stadium, particularly USF football games. Those are profits that will roll in lockout or no lockout. Yes, the Bucs did spend roughly $30 million to build the new One Buc Place a few years ago, but those costs pale in comparison to billion-dollar stadiums.
Think of it this way: You have a house and a mortgage and you are out of work with no income and your savings are tapped out. The mortgage company is sending you some very ugly communiques because you don't have the scratch to make the payments. At that point, you're going to be a helluva lot less picky about any job opportunity.
Team Glazer has their house paid for, in so many words. So, unlike Jerry Jones, et al, they may not be itching to get a less than desireable deal done with the NFLPA just for the sake of having games.