Rookie Salary Cap Could Change Draft Strategy
January 11th, 2011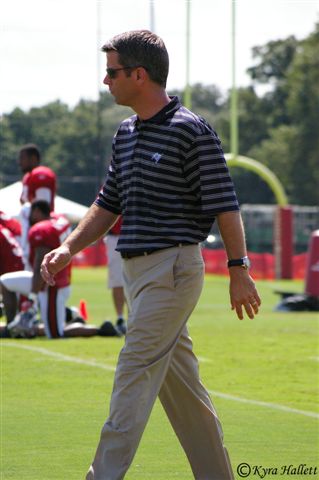 Every time Joe turns around he keeps getting hit repeatedly with the question, "What will the Bucs do in the draft?" 
Joe wishes nubile young women would approach him with such vigor.
Right now, Joe answers that question with a question: 'What free agents have Bucs retained and/or signed?'  With a possible lockout starting in March, every NFL club could enter draft day with a pile of their own free agents unsigned and, subsequently, a lot of uncertainty. That shapes the draft game in a big way.
Then there's the issue of the possible rookie salary cap. Might one be in place before the draft?
And if not, are owners expecting to have a rookie cap whenever the labor agreement is settled?
Joe thinks that's a huge issue. If the Bucs don't have to pay $40 million guaranteed for the No. 3 pick in the draft, like they did with Gerald McCoy, then Joe suspects the team would be very eager to trade up and snag the top defensive end on their draft board. 
Mark Dominik has said getting heat on opposing quarterbacks is his No. 3 priority behind having a franchise quarterback and keeping him upright — and those first two our covered well.
With the 20th overall pick, a pile of young talent and likely no desire have an overabundance of rookies again, Joe would think the Bucs would have a lot to offer someone up the draft board.