"Price Tag Is The Issue"
January 25th, 2011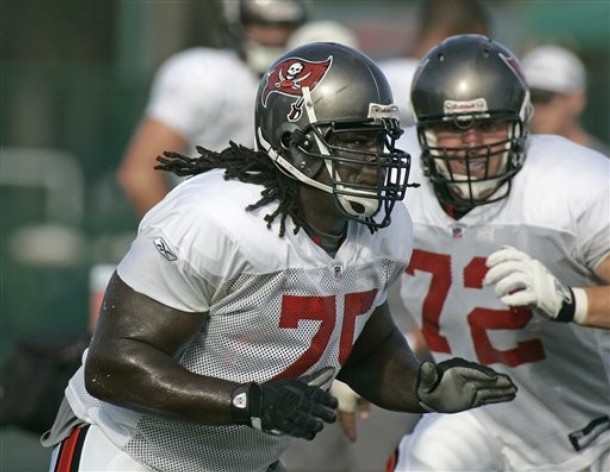 So what's a quality 27-year-old right guard worth when he's been hurt two of the past three seasons and isn't much of a zone blocker?
The Bucs are going to find out when Davin Joseph hits the free agent market, believes Stephen Holder of the St. Pete Times.
"They do want him back. Can they afford him? That's the problem. We don't know the cost," Holder told draft guru Justin Pawlowski on WDAE-AM 620 on Saturday.  "Price tag is the issue."
Of course, the Bucs could drop the franchise tag on Joseph, effectively taking him off the market and paying him a massive one-year deal to see if he can stay healthy. But it's unclear how franchising players will play out with the labor strife. Joe doubts the Bucs would go the franchise route with Joseph anyway, but it wouldn't be shocking.
This, as Joe has written before, is a brutally tough call for the Bucs: How much do you value a guy that's missed nine games in three years with foot issues when you have capable Derek Hardman and Jeremy Zuttah behind him on the depth chart?
Maybe it's better to invest in a more durable dude.