A Little Love For Team Glazer
January 3rd, 2011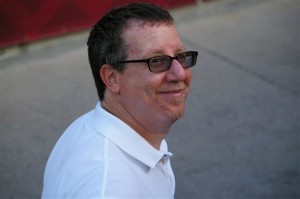 Even if one ascribes questionable motives to Team Glazer gutting the Bucs and hiring Raheem Morris and Mark Dominik after the 2008 season, one can't deny it took a hefty set of tomatoes to fire a popular Super Bowl-winning coach following a 9-7 campaign and kick beloved veterans to the curb in the name of rebuilding.
Team Glazer essentially told Bucs fans to take it or leave it because they weren't budging. They knew best, they said, and were prepared to take their lumps to build a winner their way.
The master plan was stuffed down fans' throats, invevitable backlash, blackouts and all.
And there sat the Bucs on Sunday, with half the payroll of the Saints, kicking the ass of the world champs en route to a 10-6 season.
Mission accomplished by Team Glazer. The first step of their vision — a winning young team with a franchise quarterback — was realized in just two seasons.
Joe feels good knowing that Team Glazer has tasted NFL glory once before. Joe can't imagine that these guys will have the patience now to wait around for another ring.
Joe hopes Dominik gets the nod from Team Glazer to do what he has to do to win now at all costs.