Quit Making Excuses!
December 23rd, 2010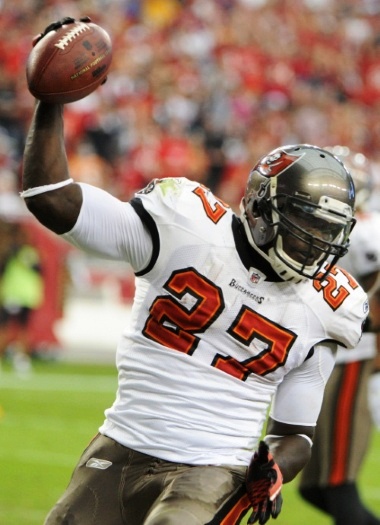 Joe is starting to understand where his good friend Justin Pawlowski of WDAE-AM 620 is coming from.
It seems the Bucs coaching staff, after realizing the error in their ways and hearing the outcry from fans about why LeGarrette Blount was on the bench in a crucial drive that ended in a field goal are now on the offensive in another matter.
The same coaches are now saying they are concerned about Blount fumbling the ball, so writes Woody Cummings of the Tampa Tribune.
Williams didn't do much to secure a victory, though. He ran twice for a total of 3 yards, leaving the Bucs with a third-and-7 they failed to convert before settling for a field goal with 1:39 to play.

"There's just no margin of error for that," Bucs running back coach Steve Logan said in defense of the decision to turn to Williams, who has lost just one fumble in his past 394 carries.

"We really take pride in being a zero turnover team here. We're a plus-nine in that area right now and that's one of the reasons we've had the success we've had so far this year."
As Cummings rightly points out, numbers show Blount is not a risk to fumble the ball. He's only put the ball on the ground twice, once was when the ball was punched out of his hands from behind.
So there is no merit to the premise that Blount is a fumbling risk.