Glazers Missed An Opportunity
December 5th, 2010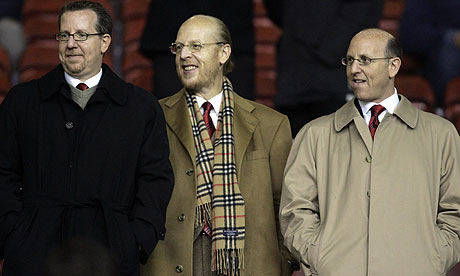 If the music operator at the Bucs game today had the nerve to break out the sacred A-Train whistle after one of LeGarrette Blount's drag'em-seven-yard runs, the rowdy Bucs crowd would have gone absolutely wild.
The crowd was officially 53,955, per ESPN.com, and on TV it looked like nearly all those seats had a body in them without a heck of a lot of Falcons fans in the house.
Last year, "sellouts" of 61,000 or so were common in the 65,000+ seat Bucs' home stadium. Club seats, of which there are 12,000, don't count toward a sold out game for purposes of the television blackout, according to NFL rules. So that means to get today's showcase game on TV, Team Glazer might only have had to gobble up 8,000 or so tickets.
For Joe, that's a missed opportunity to grow the Bucs fanbase for years to come. And that saddens Joe.
How many new LeGarrette Blount fans are there right now if the game was televised in the Tampa Bay area? How many re-energized Bucs fans? How many new Bucs fans?
Perhaps the blackout is putting thousands more people in the seats, essentially working as its intended, to drive fans to the stadium. But even so, if Team Glazer had to buy, say, 10,000 Bucs-Falcons tickets at 34 cents on the dollar, as they reportedly did last year to "sell out" every game, that's a $340,000 price tag to have put today's exciting game on local TV.
Considering the size of the TV audience, that marketing expenditure would have been well worth it.
Tampa Bay remains a transient community. People are constantly moving in and their fanship has to be cultivated. It's a lot harder to do that without a game on television.
It's easy for Joe to tell Team Glazer to cut a check. Hey, it's Monopoly money to Joe.
But given how profitable the Bucs are, Joe's just not seeing how Team Glazer didn't see the value in ensuring the Bucs-Falcons game was on local TV, especially after the game was bumped to 4:15 p.m., when most other stuff going on around town is over and people are parked in front of their TVs.